ATAD 3 on the horizon ("Unshell Directive"): What will be the impact on Luxembourg?
DESCRIPTION

On 22 December 2021, the EU Commission released a proposal for a Council Directive laying down rules to prevent the misuse of shell entities for tax purposes. The initiative was triggered by the impression on the part of the Commission that legal entities with no or only minimal substance, performing no or very little economic activity, continue to pose a risk of being used for aggressive tax planning structures. 
The Draft Directive follows the Commission's Communication on Business Taxation for the 21st century in the EU which is meant to involve a number of other policy initiatives promoted in the short- and long-term by the Commission. Meanwhile, the international tax landscape has undergone a dramatic transformation over the last few years.  
However, what would be a shell entity within the meaning of the Draft Directive? Which changes have been made following the public consultation? Could the Draft Directive establish higher substance requirements than applicable under existing anti-abuse legislation? How to manage reporting obligations under the Draft Directive in practice? And, what will be the impact on Luxembourg? All these questions will be addressed during this webinar.
AGENDA
Welcome coffee
Background    

Necessity and legal basis of the proposed Directive

Substance in international taxation

Existing anti-abuse and reporting obligations

Considering the legal basis of this initiative

Analysing the proposed reporting regime

Determination of shell entities (a series of tests)

Tax treatment of shell entities

Exchange of information

Penalties

Requests for tax audits

How to manage (reporting) obligations in practice

Practical case studies
SPEAKER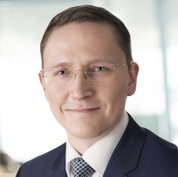 Oliver R. Hoor, Tax Partner, ATOZ Tax Advisers
Oliver is a Partner in the International and Corporate Tax department of ATOZ. A tax professional since 2003, Oliver has experience in Luxembourg and international taxation with a focus on alternative Investments (private equity, real estate, sovereign wealth funds, hedge funds), mergers & acquisitions and multinational groups. Oliver advises clients on all direct tax aspects regarding deal structuring, maintenance, reorganisations and exit planning. 
He is Head of Transfer Pricing and the German Desk. Oliver is further a member of the tax working groups of the Association of the Luxembourg Fund Industry (ALFI) and the Luxembourg Private Equity Association (LPEA).
Oliver is the author of more than 250 articles and books on Luxembourg and international taxation including Transfer Pricing and related documentation requirements, the OECD Base Erosion and Profit Shifting ("BEPS") Project and the EU Anti-Tax Avoidance Directives (ATAD 1 & 2), reporting obligations of tax intermediaries (DAC 6), the OECD Model Tax Convention and Tax Treaties, EU Law and the State Aid investigations of the EU Commission. He is also a regular speaker at conferences as well as a lecturer with Legitech and ILA.
Oliver is qualified as a Chartered Accountant in Luxembourg ("Expert-Comptable") as well as a certified German tax adviser ("Steuerberater"). He holds a post-graduate degree in Luxembourg Tax and a degree in Business Administration with a major in Tax from the University of Applied Sciences of Trier (Germany).
CONTACT
Mme Carole Verdicq
Tel: 0032 10 42 02 96 
Email: [email protected]