WHO ARE WE?



The LEA Group was born in 2019 from the merger of two companies, Legitech, a Luxembourg legal publishing house, and Anthemis, its Belgian counterpart.
For Legitech, the objective was to deploy on the Belgian market thanks to the notoriety and the brand image of Anthemis.
Anthemis wanted to continue its technological and editorial developments in order to meet the expectations of its authors and customers.
The union of these two brands has given rise to a complete multi-media editorial offer in the field of legal and professional publishing.
The ambition of the LEA group is to consolidate its presence on the European market while maintaining its local approach.

We look after you. With this slogan, we want to highlight the vision of the LEA Group: to select, enrich, create and disseminate quality content and tools in the legal and professional fields.


SUPPORT AND PROXIMITY

LEA, your local partner who listens to all the players in the publishing chain. By creating a true partnership with authors, professional federations, universities, distributors and bookstores, we can offer you quality products at the heart of legal and professional news. Convinced of the importance of human relations, we are committed to respecting all our editorial partners, giving preference to local European players.


EVOLUTION AND INNOVATION

In order to meet your new needs, LEA is constantly evolving and innovating by developing new complete editorial offers: webinars, e-colloques, new collections, new LexNow modules...Whether in paper or digital format or in the form of conferences and training, LEA offers you quality and up-to-date content that meets your expectations.
ENTREPRENEURSHIP

Thanks to the spirit of entrepreneurship, LEA, evolves with a permanent objective of development. Our ability to invent and reinvent ourselves allows us to continue to evolve and to offer new products and services in line with market expectations.
OUR MISSION

Our ambition is to offer legal professionals and consumers of law products and services at the cutting edge of legal news, in an adapted format.


To achieve this goal, LEA offers 100% personalized support to its authors and speakers throughout the production process of a book, a journal or the organization of a training course.
OUR VISION

Anticipate tomorrow's changes in order to offer an ever wider range of quality information on a multitude of media.

And since preparing for the future means mastering the present, we want to continue the classic paper edition by rethinking it so that it continues and develops on the new digital media.
BOOKS, CODES AND JOURNALS

We work with renowned authors to offer you quality books and journals.

TRAININGS

We organize conferences, workshops and webinars in all areas of law.

DIGITAL PRODUCTS

We develop digital solutions like LexNow to help you gain time and efficiency.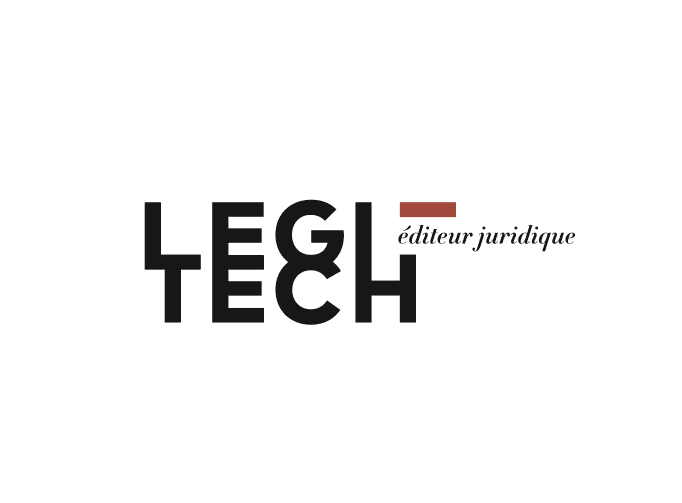 Created in 2006
Over the years, Legitech has established itself as the leading legal publisher in Luxembourg. Its local character allows it to better understand the different needs of the market and to accompany its authors, speakers and clients with proximity.
22
SCIENTIFIC LAW JOURNALS
UNIVERSITIES AND

HIGH SCHOOLS