The Second Coming of ELTIFs
Webinar
DESCRIPTION
Legitech is delighted to announce a 2-webinar series dedicated entitled "The Second Coming of ELTIFs".
Many have spoken about the "Second Coming of Steve Jobs" or the "Second Coming of Apple" describing the most incredible comeback known in the tech industry with the introduction of the iMac. Will the ELTIF - as a fund form - likewise make history in part due to (I) two recent private rulings delivered by ESMA and the CSSF, and (ii) the ELTIF Regulation II which first draft is scheduled to come out in Q3 2021? 
Join us for these webinars given by Ezechiel Havrenne - lecturer at the University of Luxembourg on investment funds - dedicated to ELTIFs. In his usual practical and in-depth style, Ezechiel will take the audience through practical case studies after having presented important recent and future developments in the field.
Session 1 - November 22, 2021 at 12:30pm CET: "Luxembourg ELTIFs investment strategies: in-depth and practical considerations for fund managers desirous to market their AIFs on a pan-European basis to retail and professional investors alike".
In this session, the audience will receive practical insight on the extent to which managers may invest in Real Assets (including infrastructure, real estate and IP rights) and Private Equity together with a proper understanding of (i) eligibility requirements, (ii) diversification rules, (iii) co-investment rules and (iv) liquidity management possibilities.
Session 2 - November 30, 2021 at 12:30pm CET: "ELTIF: the queen of pan-European SME loan origination fund structures".
In this session, the audience will learn about the possibility to (i) lend small or large amounts to SMEs qualifying as "sole traders" (i.e. self-employed individuals, unincorporated family businesses, partnerships and associations), (ii) lend to French and Italian-based SMEs without further local authorisation or reporting obligation, (iii) comply with the "long-term" loan regulatory requirement whilst being able to include tranching features of a shorter duration (18 months + 1 day) with or without a built-in revolving mechanism, (iv) structure the entry of equity and debt investors alike, and (v) have the ELTIF contract short-term borrowings.
Participants will have the chance to work through several case studies in order to asset their understanding of the topics discussed.
Target Audience: Private equity fund managers, private debt fund managers, infrastructure fund managers, real estate fund managers, professional investors, tax advisors, legal practitioners, independent board members, compliance officers, AIFMs, depositaries, and trust companies.
Do not forget to ask about Ezechiel's brand new 73-page article on "ELTIFs investment policies" available only on LexNow!
SPEAKER
Ezechiel Havrenne is currently lecturer - Investment Funds at the University of Luxembourg. Previously, he was a partner at NautaDutilh and lead the Luxembourg investment funds structuring and regulatory practice of the firm. He built a large portfolio of clients and friends and dedicated tremendous time and energy to help them achieve their goals. He counted among his clients large international private equity firms, global real estate firms, banks, financial groups, institutional investors, and mutual fund promoters.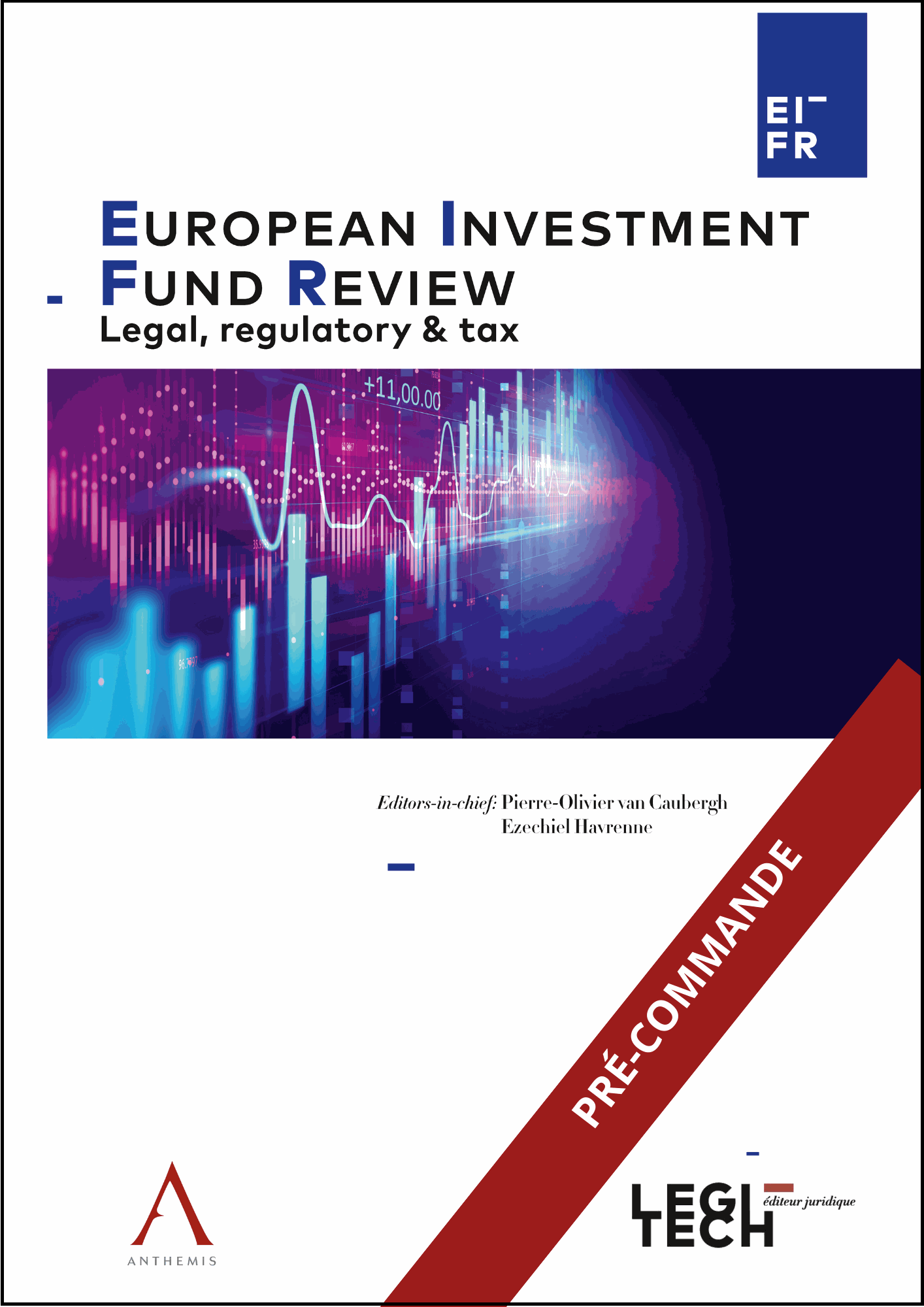 Check out our new review (European Investment Fund) on the 
following link
 !




The company Legitech has obtained the approval of the Luxembourg Bar.
Student fee: 48,55€ VAT excluded, i.e. 50€ VAT included (provided that you send a copy of your student card and a certificate of registration: [email protected]).